Hearing During the Holidays
5 great communication tips to help make this holiday season a success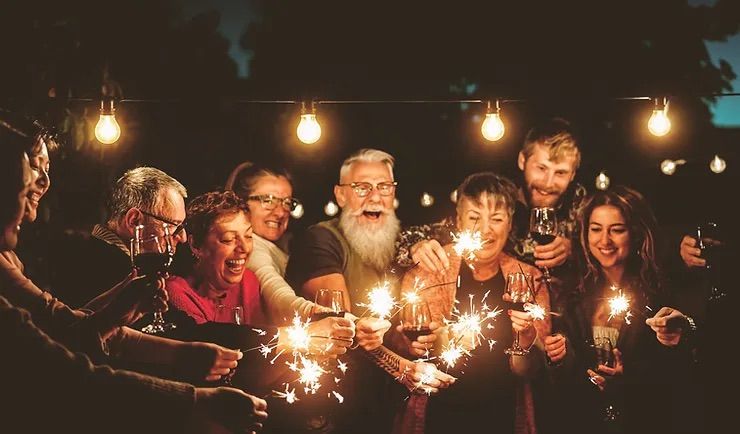 Our team at the Munk Hearing Centre would like to wish you and your family a safe and healthy holiday season! We also want to take the time to appreciate our valued clients, colleagues, and friends. We have all overcome drastic changes to our everyday routine and have discovered the importance of social interactions and connections with loved ones.
At the Munk Hearing Centre, your hearing health is still our priority, and the safety of you and our team is of the utmost importance. Our goal is to provide you with the best hearing care experience to ensure optimal hearing health so that you can have a joyous holiday season with your loved ones.
The holidays can be a time to get together, share stories over meals, and strengthen that connection you have with your loved ones. However, when you have hearing loss, the holidays themselves can be hard to manage, much less the chaos the season can bring. Even with smaller family gatherings, being indoors can increase noise levels making it difficult to hear.
Here are some great communication tips to make this holiday season a success:
1. Communication Is Key.
Whether celebrating at a restaurant or having dinner at home, let your loved ones know you are hard of hearing and to face you directly when speaking. This will help ensure you enjoy the time with your family while still hearing stories of your favourite moments.
2. Be Prepared By Planning Ahead.
Determining the type of social setting you will be in allows you to plan ahead. If you're going to be having dinner with a group of family members, ask the host to seat you in a middle seat so you're able to hear others.
At a restaurant, choose a table that has a booth and/or a table that is away from the kitchen and front door where additional background noise will come from.
3. Stock Up On Supplies.
Ensure that you're well prepared for this holiday season! Stock up on batteries for your hearing aids and make sure to bring your extra wax guards and cleaning supplies with you if you are going out of town.
4. Wear Your Hearing Aids.
Hearing aids will assist you in hearing your loved ones around you. If you are new to hearing aids, make sure to get used to wearing them at home first before going out to a party.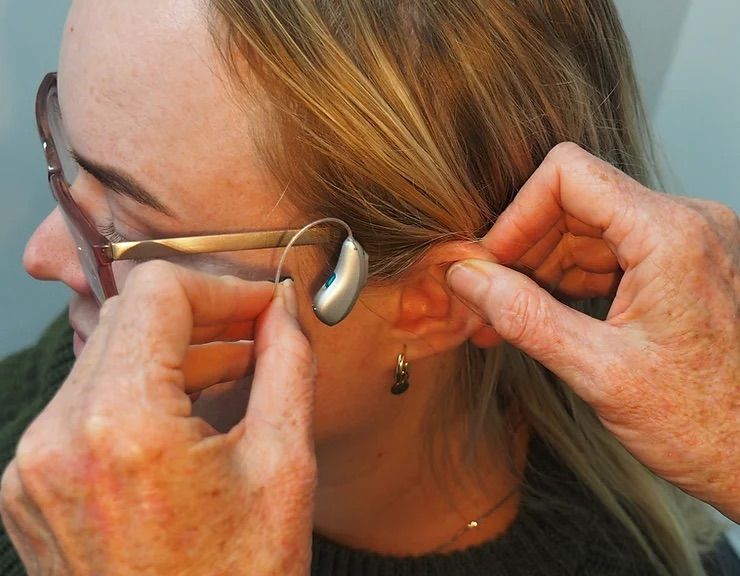 5. Take Advantage Of Different Hearing Aid Accessories.
There are a lot of different accessories available to hearing aid users. The best types of assistive technologies to use in a crowd are external microphones. Depending on whether you will be in a noisy restaurant with only one other communication partner, or around a table with all your family, there are different types of microphones that can help.
You can also use either a remote control or an app on your phone to adjust the volume of your hearing aids during these difficult listening situations.
Lastly, Bluetooth technology has made talking on the phone and over virtual meetings much better for hearing aid users. You can connect your hearing aids to cellphones or computers wirelessly to hear your loved ones on the other end of the conversation.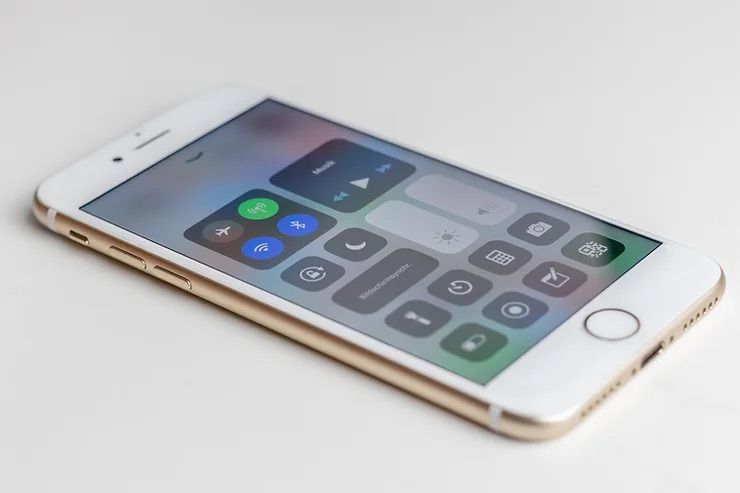 Whether it is in the clinic or remotely, it is our goal to provide you with the best hearing care experience. Please call the clinic to learn more about how we can help you communicate with your loved ones.
Come back next week to check out our daily blog posts about hearing facts just in time for the New Year!