assistive listening devices (ALDs)
The Munk Difference
what is an assistive listening device?
Assistive Listening Devices (ALDs) are devices aimed at improving day-to-day function for people who are hearing impaired.
They are generally straightforward and easy to use. ALDs are typically used in conjunction with traditional hearing aids, though some are designed to be used on their own.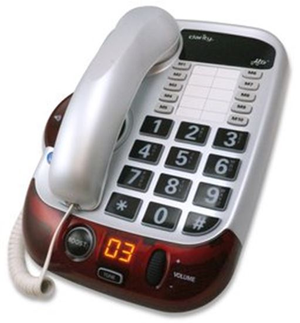 amplified telephones​
Amplified telephones are a great solution for anyone who has difficulty hearing a traditional telephone. Available corded or cordless, most amplified telephones are equipped with multiple features to increase the volume of the audio signal. Some amplified telephones also have a visual "flashing" ring indicator. Many hearing aids are compatible for use with amplified telephones, provided they are equipped with a telecoil. Learn more at our hearing clinic in Toronto.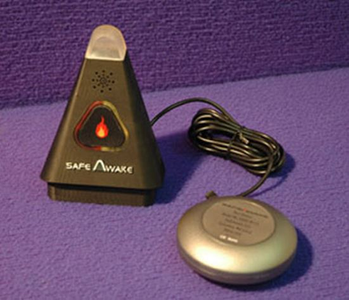 alerting devices​
Many people with hearing loss worry that they will not hear important sound-based indicators, such as fire alarms, doorbells, and alarm clocks. ALDs can be purchased that provide visual (e.g. blinking lights) and/or tactile cues (e.g. vibrations) to alert you appropriately. From baby monitors to vibrating pillow shakers that attach to your alarm clock, the items available in this category vary widely. For more information, please inquire with your audiologist in Toronto.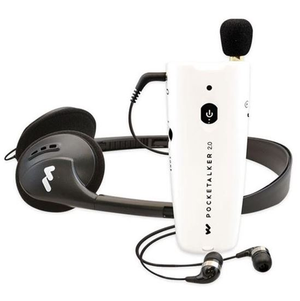 portable amplification devices
Amplification devices can be purchased that simply amplify the incoming auditory signal (e.g. "PocketTalker"). A microphone picks up the audio signal, which is then amplified and streamed through the attached headset, according to volume preference of the user. Amplification devices are far less sophisticated than hearing aids, cannot be adjusted to fit the user's hearing loss, and can be set to potentially harmful listening levels. As a result, they are generally recommended for short-term use (e.g. for patients awaiting surgery or for those who are too ill to undergo a hearing aid evaluation and/or fitting). Call Munk Hearing Centre today.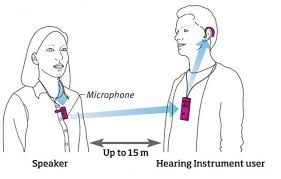 fm systems/external microphones
A personal FM System consists of a microphone used by a speaker that transmits the signal to a receiver worn by the listener. Some types of receivers can be worn as headsets while other receivers can connect directly to hearing aids. FM systems help the listener hear the speaker in noisy situations and are commonly used in classrooms, restaurants, theaters, places of worship, museums, and corporate conference rooms to name a few. Learn more by contacting our audiologists today.
specialty devices
An example of a specialty device is an amplified stethoscope. Many healthcare professionals benefit from the extra boost in volume these hearing devices provide.
television/telephone/music listening systems
Most hearing aid manufacturers offer systems that help with TV, telephone (landline and cellphone), and music listening when wearing hearing aids of the same brand. Communication between the device and the hearing aids is generally wireless, though an additional neck-worn streamer is often required. Contact our Toronto hearing clinic today.
television listening systems (no hearing aids required, e.g. "tv ears")
Television Listening Systems are headsets that can be used to increase the volume of the television even if you do not wear hearing aids.
Interested in learning more?
If you are interested in learning more about ALDs, please call us at 416-340-5530.